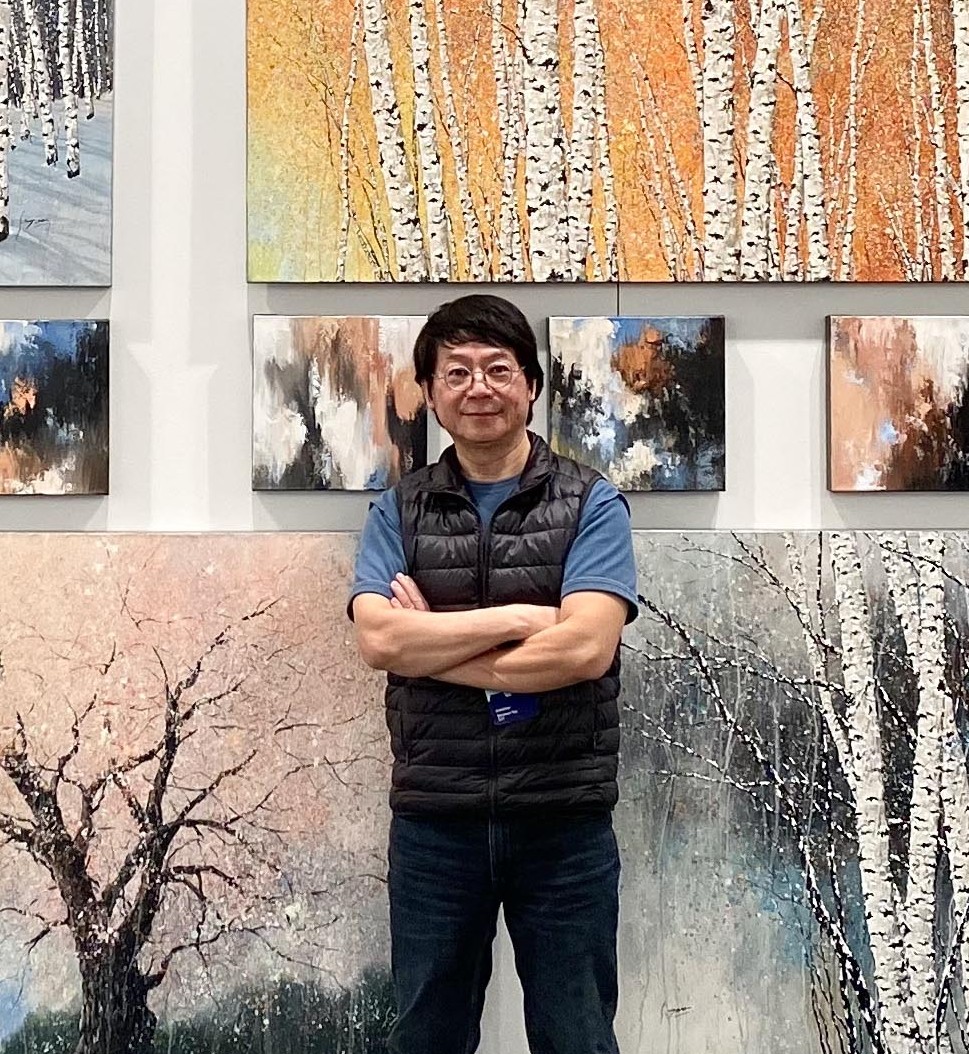 Stephen Yau is an award-winning contemporary watercolour and acrylic artist based in Toronto.
Stephen's artistic process began as a teenager during frequent visits to museums and galleries. With great stimulations in art, he has established himself as one of the finest watercolourists in Asia and Canada. Since moving from Hong Kong to Canada, he has been exploring different series of acrylic works – Land and Dreamland are by far his most popular acrylic series.
Land Series is currently the latest and most important series.
White birches are the main subject matter in this series, characterized by layers of paint, splashes, colourful dots, and harmonizing hues. Land celebrates nature and expresses the integrity of birches.
Dreamland Series is mostly inspired by Mount Tremblant in Quebec.
Four paintings that illustrated downtown Toronto were chosen as publications to promote Toronto locally and internationally by Tourism Toronto. 
Stephen was the president of the Hong Kong Modern Art Society of Watercolours, and is currently a member of the Canadian Society of Painters in Watercolours (CSPWC), as well as the consultant for the Dynasty Watercolour Association of Toronto (DWA) and Art to Fly of Hong Kong.
Stephen has received many awards; his paintings are in the collections of the Hong Kong Museum of Art, Galerie D'Art Sepia (Paris), Canada's Diploma Collection, Tourism Toronto, and numerous municipal and private collectors worldwide.
As a professional artist, Stephen has held over 30 solo and 300+ group exhibitions throughout the world. He has published 12 art books showcasing a wide range of his early and recent paintings. 
Based in Richmond Hill, Stephen has been teaching fine art in his private studio for over 25 years. He serves as an audition juror for art competitions and local schools, and frequently offers demonstration and workshop to major local art organizations.
Stephen continues to develop his art on both international and cross-cultural fronts.